When to visit Naples
Visiting Naples has become a must. Tourism has increased so much in the past few years that Naples is non the coolest city to visit in Italy. Italians have once again started visiting the city, which has been previously ignored and that is non being reborn.
Visiting Naples is something to be done at least once in a lifetime and it's okay to be biased and fearful once arrived, because at the end you will only have one thought: how to find time and money to come back!
It mah surely not be a utopic or immaculate city, but this only adds to the beauty of the city. She is not a cover girl, with a perfect character and body, palestra is a beautiful real woman with features that might not be perfect but can still take your breath away.
Naples is a bit like rain, one must take it as it come. Sometimes a refreshing drizzle, other times a ravaging  storm. If one were to put it in a box in order to define it, it would simply lose its charm, the same way with which rain, when shut in a box, only ammmounts to sullied water.
There is no such thing as "the best period" to visit Naples: there are a lots of goods one! In Spring and Autumn, the weather is perfect to enjoy the city fully, while Christmas is a good period to venture yourself in the alleys of the historic center.
Why visit Naples
This is a good question. Naples is a place to see at least once in a lifetime because it can combine history, art, tradition, music, food and miracles. In short, there's something for e very taste!
I had the pleasure of studying the history of Naples in one of ma books. I examinated the people, both male and female, that made this city so great and this resulted in a book full of rulers, artists, saints and criminals.
It was very difficult to choose which of the historical characters to talk about, because many men and women made a mark on the city: Frederick II, queen Giovanna, the House of Bourbon, the House of Caracciolo, Totò, De Filippo, and obviously Saint Januarius.
What to see in Naples
Once arrived in the city, you'll be able to choose among a wide range of different tours and walks. You may go for an historic tour, which will make you discover the Greek origine of the city and its most important historical events. Alternatively, you may investigate the city in search of the works of the most famous artists that worked in the city, starting from Caravaggio.
Visiting Naples with a classic tour
Classic tour allow you to discover the most touristic areas of the city, such as the historic centre and the seaside. The most popolar stops are for example the Chapel of Saint Januarius, the Veiled Christ, Spaccanapoli and Plebiscito Square.
You will visit the most not ed areas in the city, those that cannot be missino in your itinerary. You will be able to discover the history of the men and women that ruled the city as well as its most symbolic monuments, such as the Majolica Cloister of Santa Chiara monastero.
Unusual tours
Some of the neighbourhoods of the city were once deemed to be dangerous. However, in recent times they have become a destination for many tourists, thanks to their history and authenticity. Years ago tourists would hardly ever venture into Rione Sanità, the Quartieri Spagnoli (Spanish Quarters) or Forcella. However, things have changed now.
Rione Sanità is worth a visit for its unusual Cimitero delle Fontanelle (Fontanelle cementy) with its cult for the Purgatory's souls, some of the historical palaces of the city and the newborn Vicolo della Cultura (Culture's Alley). A visit in this neighbourhood should also include two places that are symbolically  tied to its two most noteworthy characters: the Catacombs of Saint Januarius and Totò's birth house.
The Catacombs of Saint Januarius
In the Quartieri Spagnoli , you will feast your eyes on the many murals that be now cover the walls of the alleyways, while you indulge yourself in the smell of soffritto and pasta and potatoes
Tours within  these districts should not be taken as a walk inside urban decline. The aim of these tours is to give you a chance to meet people with a strong desire for redemption. Socrates, in Plato's Symposium, said that love comes from the union of Poverty and Resourcefulness. If this was the case , Naples would be the homeland of love, because poverty was for a long time an agony that would, however, go hand in hand with the art of getting by.
Following the trails of the arts in Naples
Naples has some of the most beautiful museums in the world. You may visit the archaeological museumand its stunning collection of frescos and mosaics coming from the Vesuvian cities, , or the Museum of Capodimonte featuring the Farnese Collection.
Alternatively, you may visit the Charterhouse of St. Martin, with its art collection featuring highlights of the city's history or even the gallery of Palazzo Zevallos (Zevallos Palace) with Caravaggio's last work.
You can also choose more unusual itineraries and enjoy Naples' Art Metro Stations, a triumph of contemporary art.
The beauty of Naples
Many think of Naples as simply the city of coffee, pizza, music and its miracles. However, you can't fathom how much history lies in each one of these underappreciated aspects of the city.
Behind coffee lies a food culture that's unique in the world. Hidden behind pizza lie the city's Greek and Lombardia roots. Behind the miracles there is a history of people boasting 52 patron saints , whose stories need to be known. The mandolin, unfortunately now a pejorative symbol togheter with pizza and spaghetti, is actually a symbol of Neapolitan music's history.
If you want to come to Naples for the spaghetti, the pizza and the mandolin, you're more than welcome! However , also make sure to try to understand  what lies behind each of these three elements. You will then discover a city rich in culture and history. After all, it doesn't matter Why you are coming: what matter is what you've learned once you leave.
Summary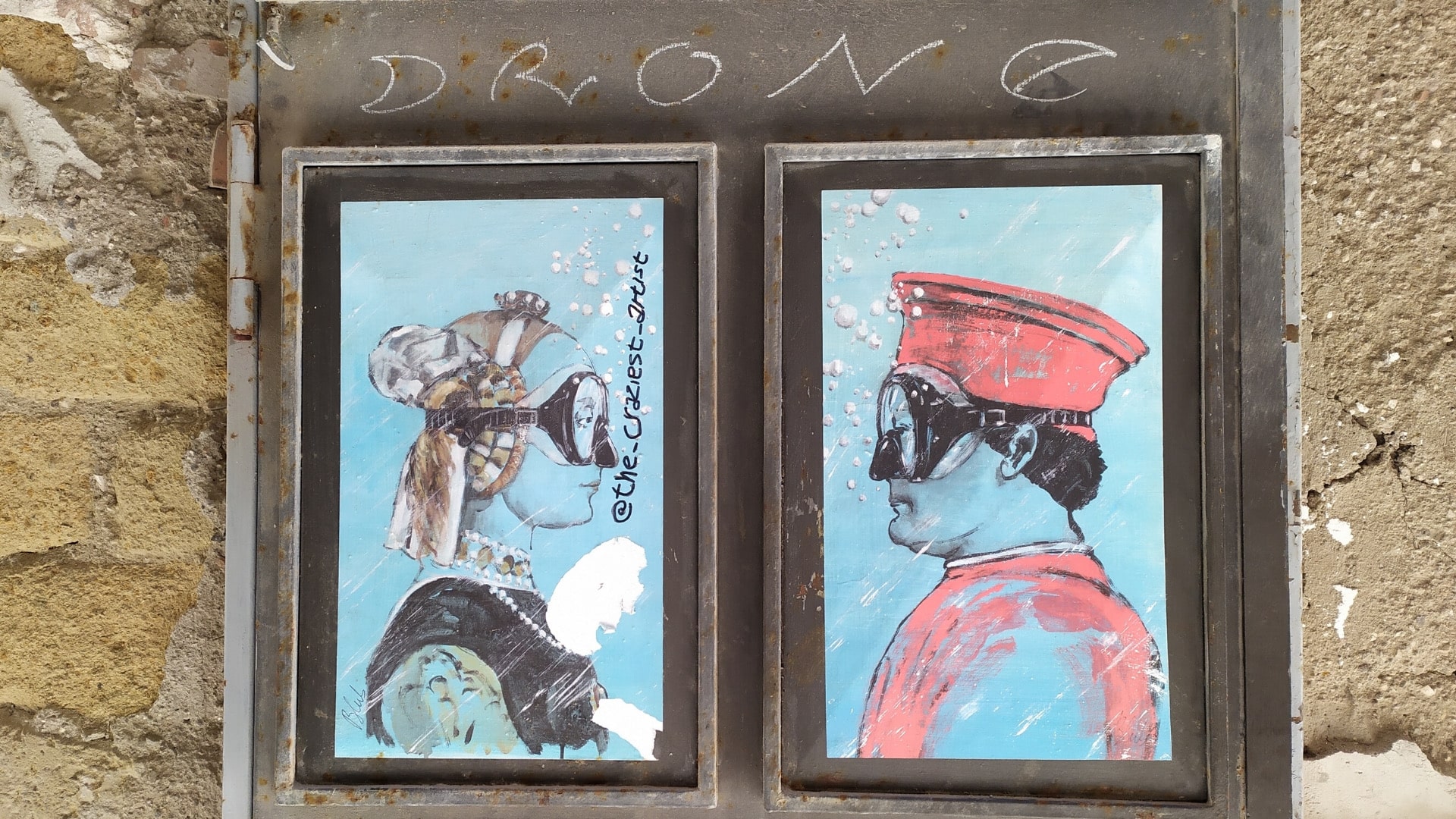 Article Name
Visiting Naples. When and Why
Description
Visiting Naples has become a must. Tourism has increased so much in the past few years that Naples is now the coolest city to visit in Italy.
Author
Publisher Name
Morosofi Unusual Guided Tours
Publisher Logo